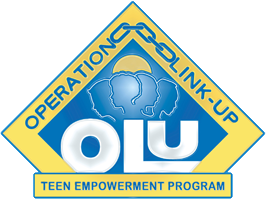 Who We Are
Operation Link-Up, Inc. is a multi-faceted teen empowerment organization that is based in Chicago, Illinois. O.L.U. provides innovative and holistic mentoring programs for youth. The program empowers youth between the ages of twelve and eighteen (sixth – twelfth grade) to excel! What began as an after-school program for teens in Brainerd Park on the south side of Chicago has grown into an organization that is making an impact around the world.
This program was founded by Rev. Titus Lee in 1996. Since then the impact of this organization has increased exponentially. Our mentoring model has been used in many Chicago Public Schools as a prevention and intervention program for sixth through twelfth grade students. O.L.U. has hosted thousands of youth at exciting youth rallies and after-parties (in the Chicago region and other cities). These events have been highlighted by performing arts, inspirational speakers and exclusive use of recreational and entertainment venues for late night fun! Through our Teen Life Solutions Curriculum hundreds of organizations have been able to teach relevant life-skills lessons to teens in their cities. Our Make the Connection Training Summits equip youth workers, ministers and educators to excel at reaching teens in their cities. These summits are held in various cities every year. O.L.U. also hosts the Rising Star Breakfast for Young Urban Males. These breakfast events are held at four star venues and encourage Chicago-area young men to soar into success!
Operation Link-Up is lead by a highly effective leadership team that is committed to the success and development of each youth in the program. Because of this, the program continues to expand nationally and internationally.