WELCOME TO OPERATION LINK-UP, INC.
MENTORING * MOTIVATING * MOBILIZING TEENS
Mentoring Programs
Operation Link-Up
is a mentoring and empowerment program that meets to the holistic needs youth between the ages of twelve and eighteen! We provide services to teens who desire to excel spiritually, academically, in the arts and socially. If you are a parent, educator or social service organization who needs intervention for a teenager we can help you! Our staff is here to serve you...[
Read More
]
APPLY FOR FALL TEEN EMPOWERMENT PROGRAMS
You may still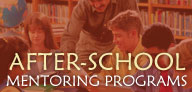 register for the programs of Operation Link-Up! Get your teenager and students involved with the dynamic empowerment programs of OLU! Applications are currently being accepted for the Fall 2018 programs
. Please note that O.L.U. serves youth from the ages of 12-18.
Click here and complete an admission application for the programs of Operation Link-Up!