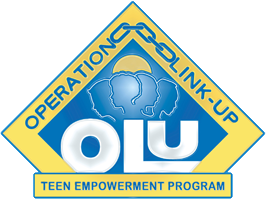 Operation Link-Up Value & Advantage
At Operation Link-Up we not only empower youth, but we add value to families. Our weekly mentoring program meets 3 - 4 days per week, 2 hours per day. It is a membership-based program that requires commitment and a great staff to make it happen. OLU is proven and it adds value to everyone!
Certified and Qualified Staff
The OLU staff is equipped to empower your teenager to excel. Each day our staff show up to pour their expertise and wisdom into your child during after-school hours.
High Value Low Cost
Full participation in OLU does require a monthly participation fee. It is only 20% of what you would invest if you signed your child up for similar programs individually (ala carte).   For instance, to receive the following services weekly: certified tutoring, certified martial arts instruction, certified performing art instruction, mentoring sessions, certified counseling, and trips your costs could easily exceed $400 dollars per month. Our monthly Participation Fee is much, much less than that amount.
The Power of Investment  
"Nothing is free in this world and what is free is nothing." – J. Suryavanshi
We believe that youth and families value what they invest their time and resources in. Therefore, we ask families to commit to helping OLU be all that it can be by bringing your child daily as well as submitting the Participation Fee each month.
The 5 Advantages of our Mentoring Program
You can know your child is safe and in good hands when at OLU.
The OLU staff will love and respect your child.
The OLU after-school environment is firm but fun.
You will see positive, measurable results in your child.
The motivation and focus of your child will increase.
Parent We are Here For You 24/7  
OLU is here to assist your efforts to help your child fulfill their potential. When difficulties and crises arise call our emergency phone line at 773-540-7733.