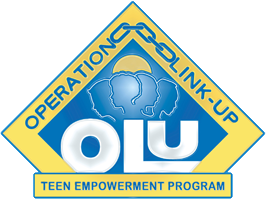 Afterschool Programs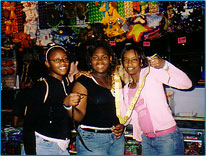 LIFE ENRICHMENT: Through this program teens are taught character development principles. Some of the most challenging social and moral issues are addressed in these sessions. Some of the issues of focus are: anger resolution, conflict resolution, sexual purity, honor and respect, self-image and much more. The lives of the participating teens are enriched through these sessions because they are taught how to be spiritually and morally responsible.
ACADEMIC ASSISTANCE: Academic assistance is provided in the core subjects of: reading comprehension, math and english literacy. This assistance is provided on a weekly basis. The academic assistance is provided on a teacher-to-pupil level and a peer-to-peer level.
PERFORMING ARTS: The teens of OLU are equipped and trained by instructors in the areas of: vocal training, drama and inspirational dance. Through this training the youth are empowered to minister and perform in various religious and civic events.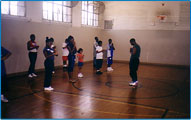 MARTIAL ARTS: The teens of OLU are taught martial arts. Through the martial arts program they learn discipline, the importance of physical exercise and self-defense.
PREP FOR SUCCESS: Prep For Success prepares teens for future success by teaching them to contribute to the community by engaging in community service projects. They are also empowered with information that helps them to become marketable job applicants. Some of the initiatives of Prep For Success are:
Service learning projects
Preparation for the job market
Weekly goal setting exercises

THE MENTORING NETWORK: Each of our trained mentors are assigned three to five teens for the year. The mentor is considered a life-skills coach therefore he/she connects with their teen mentees twice per month (outside of our weekly programs) for positive reinforcement and encouragement. The mentor also teaches them how to master the profession and/or trade that they have mastered. Through these mentoring efforts, meaningful and constructive relationships are established between the OLU staff and teens.

GET OFF THE EDGE WORKSHOPS: Get Off The Edge is provided to seventh through twelfth grade students in schools throughout the Chicago area. Through these workshops teens, who have exhibited anger problems at school and in their communities, learn what the emotion of anger is and how it can be properly used. They are also taught how to resolve their anger issues by focusing their emotions into positive expressions. These workshops last from four to eight weeks depending on the preference and needs of the educational institution.